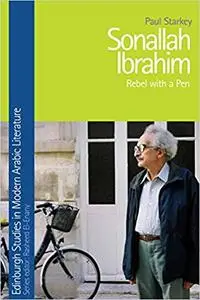 Paul Starkey, "Sonallah Ibrahim: Rebel with a Pen "
English | ISBN: 0748641327 | 2016 | 248 pages | PDF | 807 KB
This volume is designed as an introduction to the contemporary Egyptian author Sonallah Ibrahim, one of the most important Arabic novelists of the modern era, with an unrivalled reputation for independence and integrity among contemporary Egyptian writers. The first study in any language devoted exclusively to Sonallah Ibrahim, the volume discusses each of the author's novels individually, beginning with the seminal Tilka al-ra'iha [That Smell] (1966) and ending with al-Jalid [Ice] (2011). Each work is discussed individually in its literary, social, historical and political context. The volume traces the evolution of Sonallah Ibrahim's work in terms both of their themes and of their literary technique, and concludes with an attempt at an overall evaluation of the author's contribution to the contemporary Egyptian novel. Paul Starkey's account shows how innovative and stylistically rich the Arabic novel has become over a period of some fifty years, beyond the better-known work of writers such as Naguib Mahfouz and Yusuf Idris. As such, the volume will serve as an introduction not only to the individual author but also to the development of Egyptian (and, more generally, Arabic) literature over the last half century.