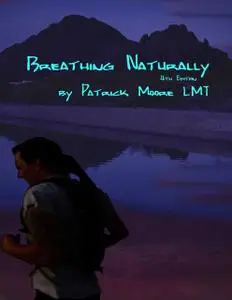 «Breathing Naturally 4th Edition» by Patrick Moore LMT
English | EPUB | 0.8 MB
This short eBook (42 pages printed) explains what you won't learn from other textbooks about how to breathe well. Exhaling is emphasized, especially exhaling by using the belly muscle transversus abdominis. Each chapter begins with a simple physiology lesson followed by a breathing practice. Covers diaphragm inhaling, transversus abdominis exhaling, and a never-before published explanation of how ribs are twisted up and down by the intercostal muscles. There is a chapter on breathing spiritually and explanations of breathing practices while sitting, walking and jogging. The book may be used for students of health professions or for anyone who wishes to breathe more naturally. This is the 4th Edition. Patrick Moore is a Licensed Massage Therapist since 1994 and CE Continuing Education provider since 2001.