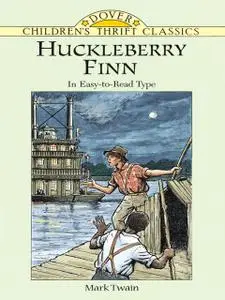 «Huckleberry Finn» by Mark Twain
English | EPUB | 1.7 MB
A young runaway boards a raft and sets off down the Mississippi, setting in motion a series of memorable adventures that have intrigued readers of all ages for over a century. Huck Finn and his loyal companion, the escaped slave Jim, form one of literature's greatest friendships. This abridged, easy-to-read version includes 15 illustrations.