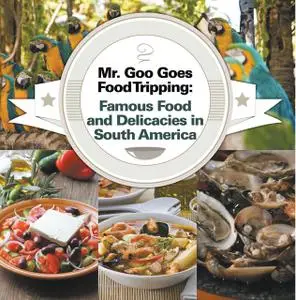 «Mr. Goo Goes Food Tripping: Famous Food and Delicacies in South America» by Baby Professor
English | EPUB | 2.3 MB
Mr. Goo goes on a food trip to South America, and he's sharing his great food finds! The main advantage of presenting information through picture books is that it put to paper what are otherwise mental images if described through words. Through this method, communication skills is enhanced. Understanding of the subject comes easy too. So grab a copy of this picture book today!