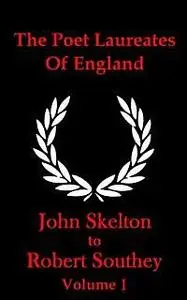 «The Poet Laureates Of England» by John Dryden
English | EPUB | 0.0 MB
There are some offices of State which seem to carry a burden of culture that quite often humbles or crushes the holder. Being appointed a modern Poet Laureate has often been a difficult one. But the office itself goes back many centuries — informally to the time of Chaucer in 1389 and followed thereafter by a number of 'volunteer laureates'. It was formally assigned to Ben Jonson in 1617 and, as a Royal office by letters patent in 1670 to John Drydon. It is a rich, rewarding history that bursts with the words, flavours and visions of many great poets. As we go through these collection we not only alight upon the great works of Alfred Austin and Alfred Lord Tennyson but those with which we might be a little more unfamiliar. William Davenant, Samuel Daniel, John Skelton, Robert Bridges. It is an unbroken line of works that bind poetry and poets to a Nations soul.