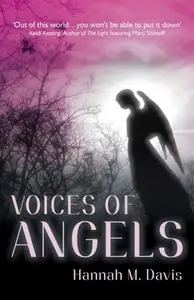 «Voices of Angels» by Hannah M. Davis
English | EPUB | 0.4 MB
When Lizzie Fisher sees a black mark above her teachers head, she has no idea how much it will change her life. Seven days later the teacher is dead and Lizzie must come to terms with a frightening new ability: she sees when people are about to die. Sent to Andalucia to live with a grandmother she has never met, Lizzie falls in love with gifted musician, Rafa. All seems well until one day the black mark appears above her grandmother's head. Horrified, Lizzie finds herself in a race against time to find out what the gift really means. Will Rafa help her? And can she save her grandmother's life before it's too late?