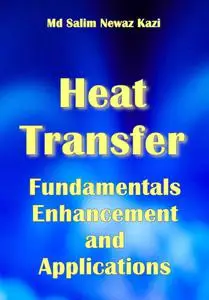 "Heat Transfer: Fundamentals, Enhancement and Applications" ed. by Salim Newaz Kazi
ITexLi | 2023 | ISBN: 1803559403 9781803559407 180355939X 9781803559391 1803559411 9781803559414 | 263 pages | PDF | 34 MB
This book introduces the fundamentals, enhancements, applications, and modeling of heat transfer phenomena. Topics covered include heat transfer equations and applications in the estimation of heat energy transportation, heat transfer in specific applications, microchannel flow, condensation of refrigerants in modified heat exchanger tubes, alteration of tube surface texture for augmentation of heat transfer, boiling, etc.